Each year, I use one of our stories in class as springboard for the following question: Does happiness come from the inside or the outside? Is it determined by "outer" events in one's life, or does it come from inside oneself, regardless of outside circumstances or events? Or is it a combination of both?
Students have to write a 1-page reflection outlining their philosophy (the thesis would be their answer to the question) and give examples to illustrate. This is an important exercise; even though our culture is obsessed with being happy, young people are rarely given the space to think deeply about it and map their thoughts.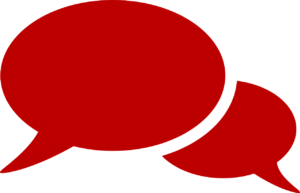 But that's only the first part of the lesson. After they finish their paper, students must share their philosophy with a parent. The parent must sign off on the conversation, and the student has to answer some reflection questions about the experience.
Each year, when I inform the students of this second part, I am met with a reaction of silence and shock. Some conspicuously cringe; some look away; some contemplate just taking a zero for the assignment. Of course, there are also some who just shrug their shoulders and write down the due date, saying that the conversation would be no big deal.
I give them a sheet with the following questions:
Summarize the story we read for your parent.

Summarize your reflection paper, that is, your own "Philosophy of Happiness," for your parent.

What was your parent's reaction? Did he or she agree with you? Why or why not?

If your parent has not explained it already, ask for his/her philosophy on happiness. Ask for an example or two. Summarize below.

Did you know your parent felt this way? If so, how did you know? If not, were you surprised, and why?

How did it feel to have this discussion? Why?
I love reading through the answers that come in. Some parents themselves write me a note back thanking me or saying they really enjoyed the experience. This year, one called the assignment "refreshing in its application to real life." Another said it was "informative and inspiring" to listen to her child and share to her own thoughts.
But most interesting to me are the answers the students write to the final question above. Some say the experience was completely uncomfortable; others say they talk all the time with their parents in this way. Most say it felt difficult to start but became natural and even enjoyable as the conversation went on. Here are some of the highlights:
"This discussion was a little awkward because I am not used to talking about deep life questions with my mother."
"It was quite eye-opening…although, it was also kind of awkward to get so personal with my parents."
"It was honestly a bit stressful. I talk to my mom a lot about life and my goals but not always about my values."
"It's nice to find out what makes my mother happy."
"It felt good to have this discussion because it's good to know that my parent and I are able to understand each other's viewpoints even though we disagree."
"It really makes me think about the fact that my parents think about me and my sister everyday."
"I always have my mom read my English papers, but this paper surprised her and she was proud to have such a discussion."
"It felt kinda good to talk to my mom and have her opinions about things with no consequences or irritations involved."
"I got to talk to my mom about her opinion on what I'm learning in school, rather than asking her for help or just saying 'School was great' as I usually do."
"The discussion was fine. But, I kept trying hard to end the conversation and my mom was very engaged and kept on talking."
"It was eye-opening because usually I would take the family dinners for granted and it was interesting to listen to my mom's opinion on all of it."
"It felt nice because we also discussed how the school year is going which we haven't done in a while."
"It showed me things I didn't know my mom believed."
I am a mother as well as teacher, and when I read these responses I marvel at the "otherness" of one's own children. Even though we live with our children and know them better than anyone else, we are not automatically guaranteed an interior closeness as they grow. In the outrageous busy-ness of everyday life, it's possible to go through weeks or even months talking every day but not talking about the deepest questions of our existence. Since this is an assignment for school, there are no strings attached; there are no "consequences or irritations involved," as one student put it above. Just conversation. I give this assignment each year partly because as a parent, I would love for my own children to approach me with this discussion.
As a teacher, I am awed and humbled by the far-reaching potential of what we do in class—on one hand. On the other hand, I'm not surprised at all. This is the work of education, true education: to teach the whole person, to grow the spirit as well as the mind, to connect not just with the material, but with each other.