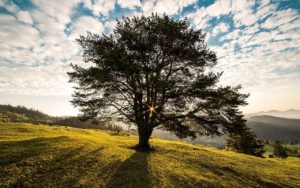 I believe that connecting with great literature is a force for good in this world, one that cultivates empathy, one that empowers. I will help young people experience this connection. I will be a clear conduit of the texts I teach.
I believe that becoming a better writer develops one's own thinking, a benefit that improves every aspect of one's life, a skill of attention and attunement to this world. I will help each student look closely at her world, and develop and refine his individual voice.
I will strive to encourage other educators. I will not become doubtful of the power of words or my power as an educator. I will not become negative or cynical, no matter what happens in my town, state, or country. The calling to teach and the great works of humanity stand larger than the arguments of our era.
I will do all of this with my strongest effort, for I know I am not only teaching reading and writing; I am teaching what it means to be a human being, to live in this medium of flesh and words.