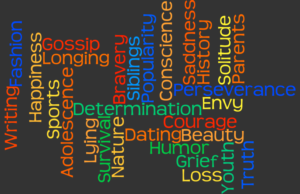 This assignment is nothing new; in fact, it dates back to the 16th century, when Michel de Montaigne retired from public life and wrote essays that combined his own musings with quotations he had come across in his reading. Most students, however, have never heard of such a genre, and often need a little encouragement getting started. I came up with the idea while reading Francis Bacon, who wrote 50 years after Montaigne, during a graduate literature course. Bacon walked around with a notebook full of interesting quotations that he regularly added to. The quotations were arranged by topic, and he would jot down his own ideas about the topics as well. Eventually, drawing from his notebook, he wrote his famous Essays, meditations on such subjects as "Love," "Friendship," and "Books." (I later discovered that some of Montaigne's essays were titled "On war-horses," "On the custom of wearing clothing," "On the Cannibals," and "That we should not be deemed happy till after our death.") While sitting in the class, I thought, "Students could do this." They certainly have enough opinions; why not get them to organize and focus them, and do a bit of research as well?
The Personal Essay requires students to utilize skills in description, persuasion, autobiography and research: They must choose a topic to philosophize about, craft a thesis, and support the thesis with literature, autobiography, music or art, and a quotation. The prewriting sheet below leads them through it.
This activity always gives me new insights into the students, and I believe they get new insights into themselves: Many students are not natural philosophers, and even if they are, they rarely are asked to think all the way through a topic and develop a cohesive argument. And even the kids that grumble at the introduction of this assignment eventually find a topic that interests them. Once that happens, the ideas start flowing and even my toughest critics hand in their papers with a look of satisfaction. This assignment proves what I will always believe: kids, and all of us, enjoy thinking. It just feels good.
Below are the assignment sheet and prewriting sheet, and a sample student essay.  Enjoy this fun assignment!